You try to RDP into a Terminal Server and you get this message below.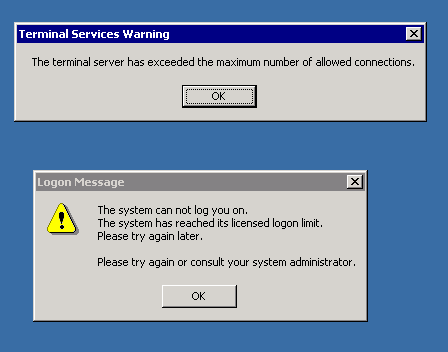 You can run the following comment to view terminal server sessions. Qwinsta /server:computername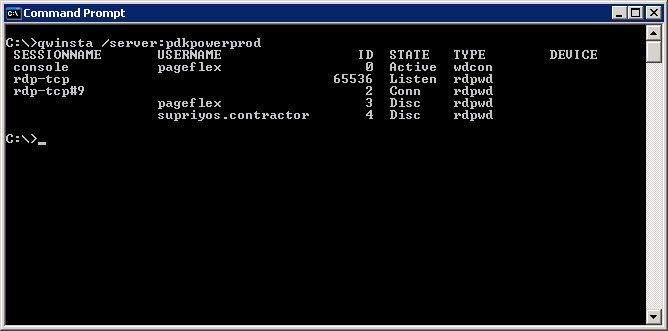 This will show you which sessions are hung. Then you can go into another Terminal Server and open Terminal Services Manager, connect to the server you are trying to RDP into and log off the hung sessions.