Step 1: Open the "Server Manager" -> Storage -> Disk Management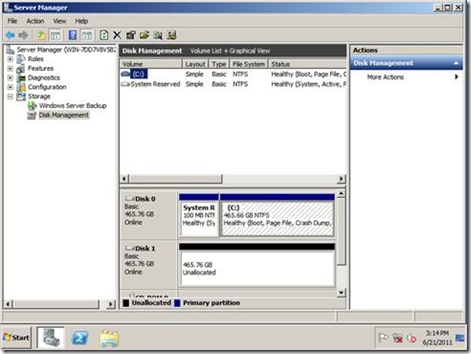 Step 2: Select the "System Reserved" volume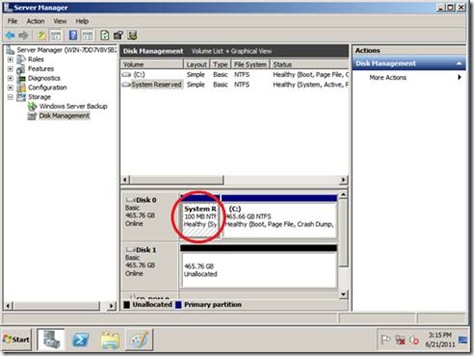 Step 3: Right click on "System Reserved" volume and select "Add Mirror…"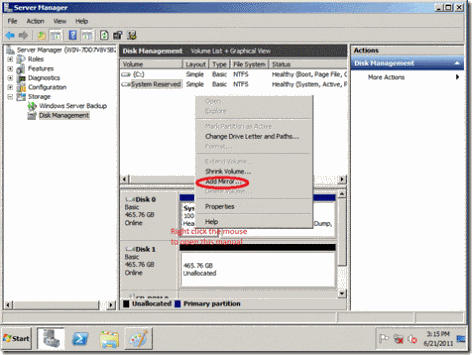 Step 4: Press "Yes" to start the disk conversion and mirroring.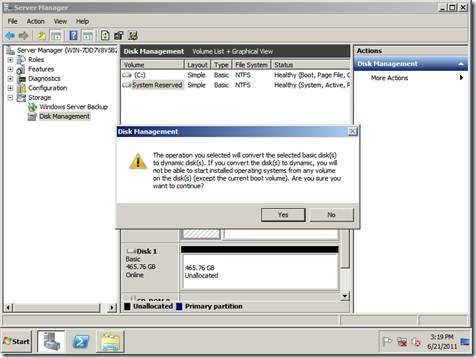 After the mirroring of the "System Reserved" volume is complete, you will see the Disk Management like the following: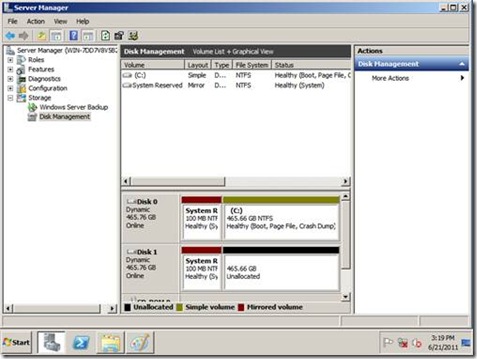 Step 5: Select the "Volume C:" and "Add Mirror…."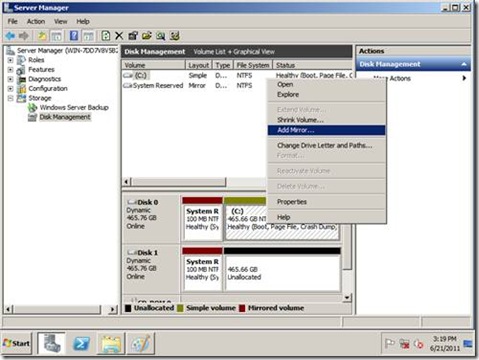 Step 6: Select the disk you want to form mirror with your selected volume.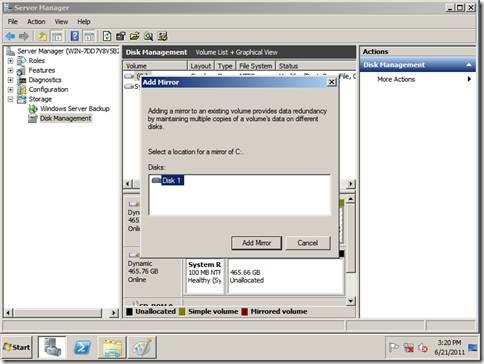 Then wait for few hours until the mirror is complete. The following screen is the disk starting to form mirroring. There are yellow alert on Disk 1 since the mirroring is not complete.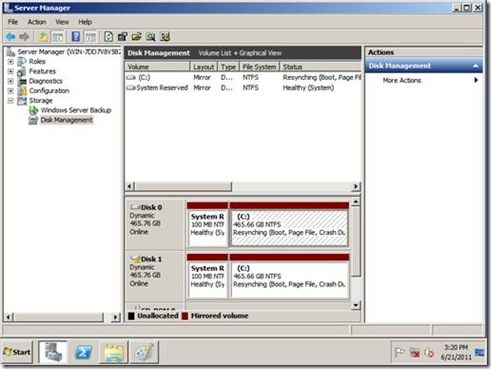 When the mirroring is complete, you will the Disk Management like the following: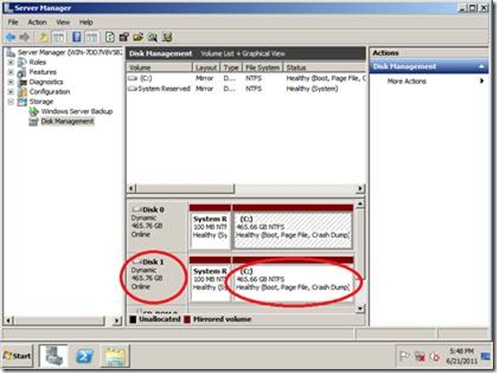 How to boot into Windows if the Disk 0 is fail?
In the boot menu, select "Windows Server 2008 R2 – secondary plex"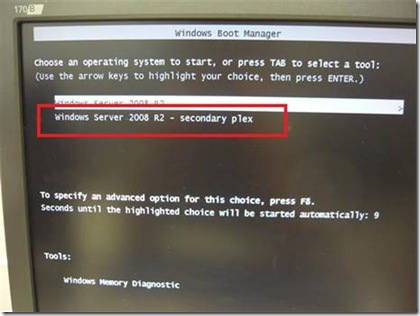 Remark: Since this is a software RAID, please do not use this setup for the mission critical system. (Use this setup for your own risk)
If one of the RAID disks is dead, you will need to use the BCDEdit tool to remove the faulty reference to the Secondary Plex as follow:
BCDEdit /enum (to show all the GUIDs of your disks)
BCDEdit /delete "GUID"
Please start the CMD in admin mode.
To rename other OS use command: bcdedit /enum to see the list and for example:
bcdedit /set {ntldr} description "Windows Server 2008 R2"